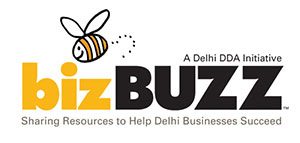 Running your own business can be challenging— whether you're a budding entrepreneur or a fifth generation family-owned shop. Sometimes you may need business advice, or a second opinion.
Biz Buzz is a tool to help independent Delhi businesses grow and thrive. It connects local business owners with expert consultants from the Michigan Small Business Development Center (MI-SBDC).
"Running a business can be a lonely thing sometimes," said Tom Donaldson, the regional director for the MI- SBDC. "You've got a lot of big decisions to make that involve a lot of money—your own money or money you have to borrow."
Whether you need help with crafting a business plan, determining a growth strategy, marketplace research, financial analysis, or other business needs, Biz Buzz can help find the answers you need to make informed choices.
Mark McCloud, owner of Original Okinawan Karate of Holt, used Biz Buzz to find new ways for his dojo to grow. Karate schools have advantages and challenges that are different from other businesses, and McCloud says that Donaldson took the time to listen and understand those differences. Biz Buzz helped him come up with an advertising plan and cost analysis.
"Regardless of what a person's business or financial background might be, they work with you," McCloud said. "You feel like they're part of the team, not like they're just going through the motions. They genuinely care."
Two of McCloud's employees are young instructors looking to start their own dojos one day. He makes sure he steers them toward Donaldson.
"They're just a great resource without any sort of major commitments," he said. "It's just bouncing your ideas off of them and making sure you're on track."
Biz Buzz is free of charge to local business owners. The program is part of a partnership between the Delhi Downtown Development Authority and the MI-SBDC. It's funded through a mixture of federal grants from the Small Business Administration (SBA) and local funds sponsored by Lansing Community College.
The three-person MI-SBDC team works with close to 500 business owners in Ingham, Clinton, and Eaton counties. In addition to their decades of business experience, they are in tune with current business trends of our region and, while maintaining individual client privacy, can provide key insight into what is, and isn't, working for local companies.
"How many of us have had a favorite restaurant or a retail store that we really liked, and then one day they close up?" Donaldson said. "Sometimes you can't prevent it, but other times maybe they just didn't get the help they needed. We're there to help those businesses."
For more information about Biz Buzz and how it can help your business, please contact Tom Donaldson, Regional Director for the MI-SBDC, 517.483.1921, donaldt2@lcc.edu.