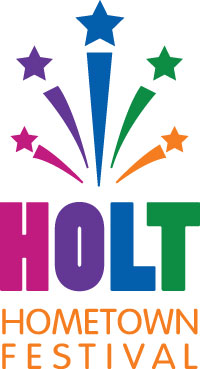 This year, join in on the celebration by coming out to the Holt Hometown Festival, Saturday, August 18 from 11 a.m. to 10 p.m. at Holt Junior High School.
The annual festival features fun for the whole family. The day starts with a hometown parade at 11 a.m., followed by kid's games and inflatables, Touch-a-Truck, and special vendors and exhibitions. This year, participants also have an opportunity to see Chainsaw Artist Michael Brownfield, Illusionist Ty Lee, and live music performances all day long. Don't forget to grab some treats throughout the day at food trucks from local restaurants and vendors. Then, finish off the night with a spectacular fireworks display.
Want to help? The committee is always in need of volunteers. There are countless ways to get involved. Contact Chuck Grinnell at 517.930.2655 for more information.
You can find out more about the Holt Hometown Festival by visiting holthometownfestival.com.