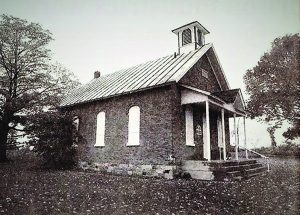 The historic Gunn School house sits on the corner of Holt Road and Washington Road. Originally built in 1886, the school was in operation until 1957. Today, the building has been restored and is now used by Holt Public Schools for educational purposes. The district allows the Holt-Delhi Historical Society full-use of the historic building for open houses, tours, and events.
The historical society values and appreciates their relationship with the district as they share Holt's historical heritage with the community!
You can visit the historic school for yourself during open houses on August 18 and September 15 from 2-5 p.m.