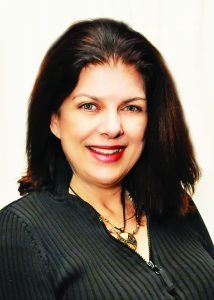 "Invitations are all about first impressions," says Mary Bower, owner of Occasions Invitations & Announcements. "They're the opening act of the event."
Occasions is a moderate to upscale invitation and stationery service, offering invitations, save-the-date cards and all things paper for any event, including graduations, galas, bat/bar mitzvahs – and, of course, weddings. As a professional stationer, Mary provides a level of personal consultation and customization not found with online services or retail sample books. Her in-home studio is open by appointment only, allowing her to devote her full attention to each client.
Mary personally selects Occasions' wedding stationery couture, ensuring that brides can select from the most on-trend invitations as well as traditional styles. With a wide array of effects, embellishments, typestyles and print processes at her disposal, Mary helps clients create a uniquely personal invitation that complements the look and feel of the event. Still, she says, she's adept at helping brides create the look they want while staying within their budgets.
A self-described "paper nerd," Mary says she has always had a passion for paper and loves her work as a stationer.
"It's fashionable to have cool stationery," she says. "I truly believe there's nothing nicer than to receive a special personal note or a lovely invitation in the mail."
For an appointment, contact Mary at 517.290.3084 or email info.occasionsandinvites@gmail.com. Visit Occasions' Facebook page or the website at occasionsandinvites.com.