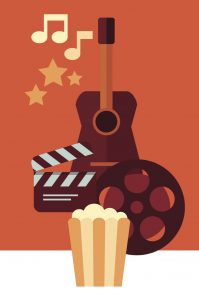 The Holt Community Arts Council is known for their annual Music in the Garden series hosted in the Veterans Memorial Garden. This summer, they featured four outstanding musical performances: Three Men and a Tenor, Weekend Come Back, Frog and the Beeftones, and Tell Yo Mama.
But the summer fun isn't over just yet. During the end of the summer, the Arts Council hosts Moonlight Movies, family-friendly films projected in the Veterans Memorial Gardens. Don't miss your opportunity to see these exciting films:
July 27 – Coco
August 3 – Finding Dory
August 10 – Wonder
Learn more about Moonlight Movies and other community events at the Holt Community Arts Council website at holtarts.org.